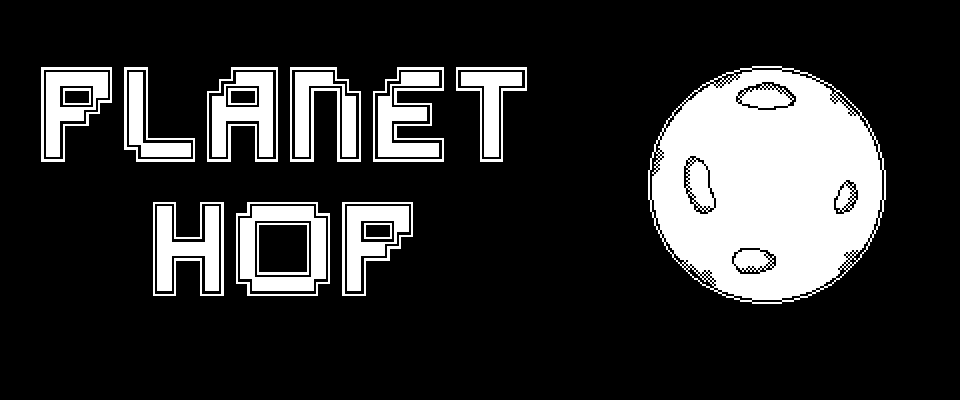 Planet Hop
This is my entry for Trijam #86 - The 3 hour game jam.
The theme for this jam was 'Stars'
The game was created in just over 2 and a half hours.
I created a game where you have to hop from planet to planet collecting stars between them, be careful though, as if you mistime your trajectory and you may end up drifting off into outer space never top be seen again.
Controls
The space key fires your ship from the current planet
Third Party Assets
Font: Gravity Pixel Font by John Watson
Timelapse
Comments
Log in with itch.io to leave a comment.
Pretty fun! Love the artwork!
I really like the core mechanic. It scratches that timing itch like a good precision platformer. Nice work!
Also, my two-year old played with me. She had fun. It was good that there was only one button.
Reall well done and the aesthetic (both sound + visual) is great. I like that different planets are spinning at different rates.
Thanks for playing, yes I thought it added a bit of variety having random speeds and directions of rotation to the planets
Thanks for creating this game :D. Absolutely love the graphics!
Sadly, when I press spacebar, my browser (firefox on linux) scrolls downwards (away from the game) so it's hard to play! I managed to still play it by editing the HTML of this page so your game is on the bottom.
Thanks for playing and for the feedback, I've checked the full screen button option in itch now so that should fix the problem
this games sick for only being made in 3 hours currently making a ship game after i finished the unexpected jam love these types of games keep slaying it frozen well