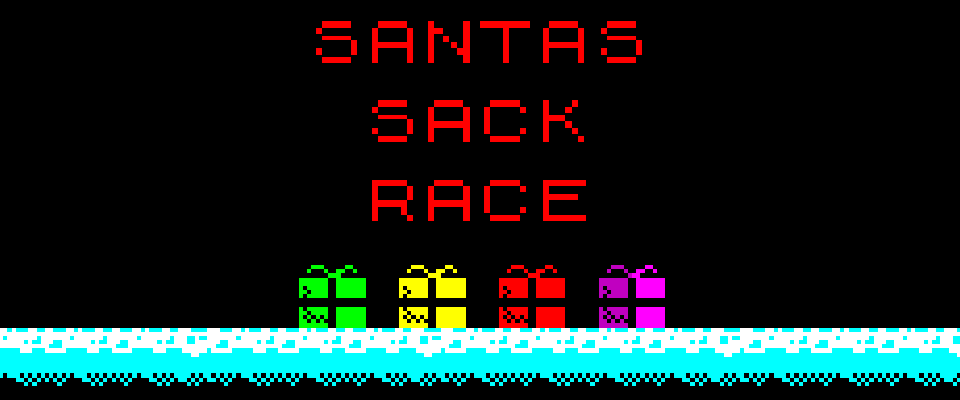 Santas Sack Race
This is a game I made over a period of 2 weeks in December to learn Multi Platform Arcade game Designer. The game is still incomplete and will be worked on again in December 2022.
If you want to give it a try download the file and run it in a ZX Spetrum emulator of your choice.
The idea of the Game is to collect each present on the level and put them 1 by 1 into santas sack within the given time limit.
Keys
Left - O
Right - P
Up - Q
Down - A
Jump - I