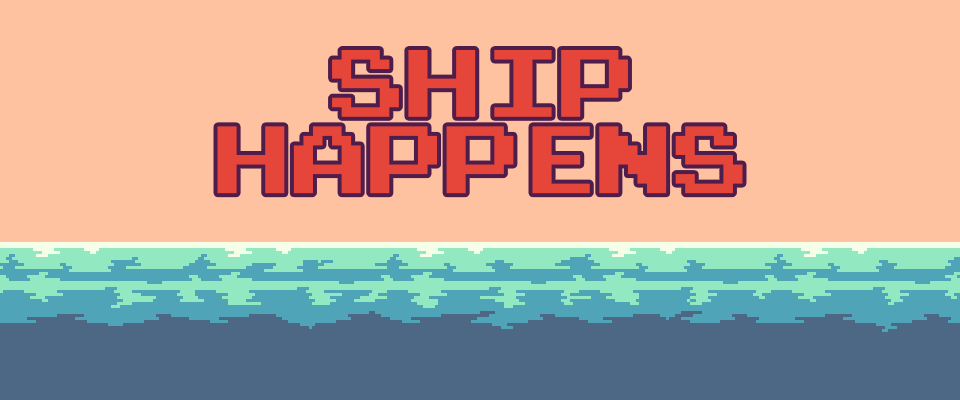 Ship Happens (UNFINISHED)
This is my entry for Godot Wild Jam 41, The theme for the jam was "Ocean".
THE GAME IS IN AN UNFINISHED STATE AND A LOT OF FEATURES WILL BE ADDED IN THE COMING WEEKS
You control 2 characters in the game, the first character runs around the ship reparing things when they break to keep the ship running as long as possible. The second character catches fish and the aim of the game is to keep the ship going as long as possible and catch as many fish as you can.
This game is in quite and incomplete state, there are currently 2 things that break on the ship for you to repair (there will be 6 eventually). and currently only a shark and a crab to catch, there will be more fish coming.

CONTROLS
Left: A or Left Arrow
Right: D or Right Arrow
Up: W or Up Arrow
Down: S or Down Arrow
Fix Broken: Item ctrl

Cast fishing Line: Enter
KNOWN BUGS
On second play game goes straight to Game Over
TODO

Add a fishing line to the hook
add more items that break down
add more fish to catch
generally tidy up gameplay and add a lot more animations effects and sounds