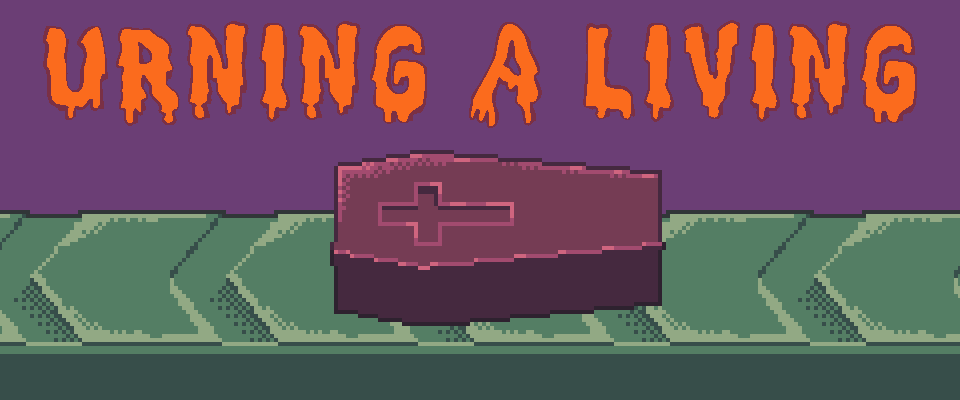 Urning a Living
This is my entry for Indie Game Squads Jamoween Game Jam.
The Theme for the jam was "Death is not the end, it's only the beginning"
In this game death is not the end it is just the beginning of someone's job, this being Kevin the Crematorium Worker. Help Kevin process the incoming coffins and deliver the ashes of their loved ones to the mourners
You have 2 minutes to see how much money you can make.
Comments
Log in with itch.io to leave a comment.
great job as always, liked the art style for this one /tutorial in the menu was a good way to give the player information keep slaying it frozen well